"Common sense transit. Minimal negative impact."
Our primary purpose is to educate those whom the Light Rail is supposed to service. The MetCouncil, which is managing the project, insists on its need and on its benefits. However, there is an abundance of information out there that says otherwise. We intend to share that information - the facts.
Our opinions are supported by facts. And it is our opinion that the current Blue Line Extension project is not a common sense solution for the transit needs, now or in the future, for the communities serviced by CR 81.

It is also our opinion that the negative impact of the Blue Line Extension, as currently planned, far exceeds it's value - especially when one considers the cost-effective, safe, efficient, scalable, and green options that have proven effective in many other communities.
While SLR81 is made up of members from Robbinsdale, Minneapolis, Crystal, Golden Valley, New Hope, Brooklyn Park and Brooklyn Center, we are proud to partner with other communities and organizations seeking similar low-impact, common sense transit solutions that have been disregarded by the Metropolitan Council. We welcome our association with the regional Transit Done Right Coalition
Partnering with Local Communities
SLR 81 is a governed by an a completely volunteer committee of twelve members, each with a critical role in the organization and management of our organization.
We are a legal entity but not 'non-profit.' However, we have no paid staff and all fundraising goes to support our operating costs -namely, marketing, printing, signage, legislative adovacy and membership events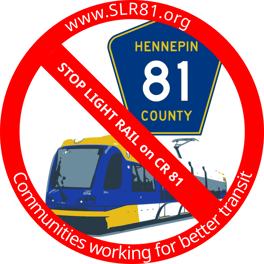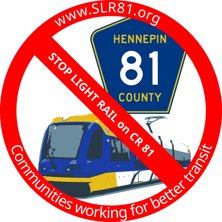 Three-term Councilperson for Robbinsdale, Ward 3. George and his family are longtime volunteers and advocates for the City and its residents.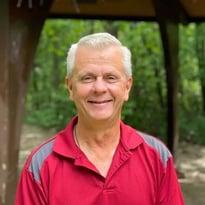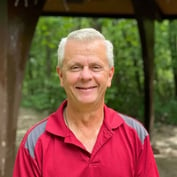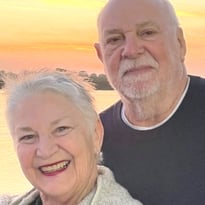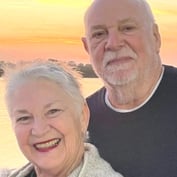 Residents of Robbindale since 1974, Karen and Bob value Robbinsdale's distinctive small-town qualities that make it such a great place to live.
...and with the support of
volunteers - like you!